Our next Tunica craps clinic is just a few months away – the weekend of August 4 – 6, 2017 in the heart of the Cotton Patch! Make your plans to attend NOW!
Tunica is home to some of the best craps games in the country. Liberal odds, automatic Buy bets on outside numbers, friendly dealers and easy comps. What more could a dice guy ask for? How about a trip down the Blues Highway, a rack of ribs from Interstate BBQ, or a couple of cold one's at BB King's place in Memphis. Toss in an opportunity to learn dice control or simply get your toss tuned up from two of the best in the business – Heavy and Howard "Rock and Roller" – and you have a recipe for a weekend you'll never forget.
Howard "Rock 'n Roller's" blog on Axis Power Craps is the most popular threads on the forum. Howard has been an instructor with all of the major craps training outfits and is on the record books as one of the world's greatest dice controllers, and he's an expert when it comes to tossing hardway, Bonus Bet and Fire Bet winners.
Heavy's craps career has spanned almost 50 years.  During that time he's stepped up to the tables with some of the biggest names in the business.  Since the early 2000's he's ramrodded the Axis Power Craps Forum and several other gaming websites – including this one.  Since 2001 he's trained over 1000 players in dice control and correct betting for casino craps.
Heavy and Howard stepped up to the tables together in Biloxi for the first time way back in 2001. With over twenty five years of dice control instruction experience between them – and tuition at about half the cost of what you'd pay for training from their over-priced competitors – you can't go wrong on this deal.
Why not plan to arrive in the heart of the Delta a day early, hook up with friends from prior seminars and get a little play in before the "official" fun begins? Then join us Friday night for our traditional "Dutch" Meet and Greet Get-Together. We'll get together at a local sports bar we've used in recent years. Join us at the bar, knock back a few, renew old friendships and make new ones. Afterwards you'll be on your own to hit the casinos alone or in teams as we attempt to tame the tables. But don't blow the entire bankroll Friday night. You'll definitely want to have some cash in reserve when we take on the tables throughout the weekend.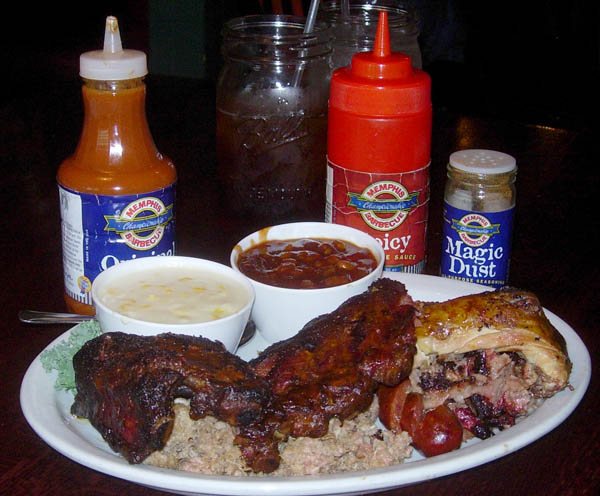 Saturday morning we'll crank up at the local dealer school. This class will offer the best of both worlds. All attendees will have the opportunity for hands-on coaching from both Heavy and Howard. Both coaches offer slightly different approaches to dice influencing – both with the same objective – getting you the best, most profitable toss ever. We'll start out with the basics of dice control:
Correct Table Positions – stick left isn't the only spot in town!
Correct Dice Sets and how to get there quickly!
Correct Grip for you based on the physical shape of your hand.
Correct Toss for you – depending on your physical stature and ability.
Focus, Breath Control, and Landing Zone
Visualization and the Mental Edge
Each attendee will receive a one-on-one toss analysis and toss improvement plan. But don't just come out for the personal toss instruction. You'll learn even more by watching Heavy and Howard coach the other attendees.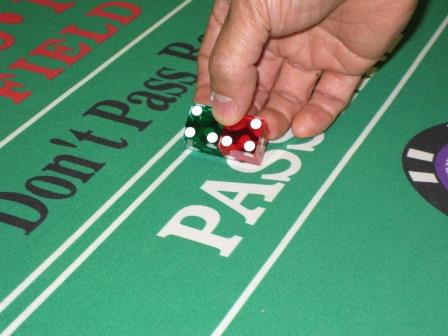 Full day attendees will get the opportunity to learn a couple of new toss techniques like the underhand "lobster" toss, the stack shot, the split shot, and corner shot, the end shot and more. Then, once everyone's toss is up to speed, the coaches will spend the afternoon fine-tuning your game. We'll cover money management, basic betting strategies and more as we work toward taking your game to the next level. Expect this to be the BEST Tunica class ever!
Saturday's session is available stand-alone at the following pricing: Axis Power Craps Alums can sign on for a half-day tune up/hook up session for just $199 – or the full day Saturday for $399. First-time student tuition is $699 for the full day Saturday. Remember, in addition to the seminar itself, every attendee receives a Seminar Pack that includes e-copies of all of my Axis Power Craps books and handouts. If you haven't yet purchased my Axis Power Craps Seminar on DVD we'll throw that in as well. But register early because we have a limited number of slots available for both alumni and new students. Slots will be filled on a first come – first serve basis.
On Sunday morning Heavy will host a separate advanced betting strategy class. This class will be limited to just six students and will cover his Trendsetter Craps betting system plus additional strategies for "even money" games including craps, mini-bac and roulette. You'll also get a sneak peek at the new Baccarat Battle Plan and the new Exploitation Roulette strategies DiceTrakkr and I are offering. The cost of this half-day session is $199 for Alumni students and $299 for new students. ALUMNI students who do not wish to take the tune-up class on Saturday MAY sign up for the Sunday Betting Strategy Class only! See links below:
Saturday Only Enrollment Links
Alumni Saturday Half Day Tune Up Only: $199

Alumni Full Day Saturday Class: $399

New Student Saturday Full Day Class: $699

As always, "Full Meal Deals" are available!
Alumni Kids Meal Deal: Half Day Session Saturday PLUS Half Day Betting Strategy Session Sunday – $369.


Alumni Full Meal Deal: Full Day Session Saturday PLUS Half Day Betting Strategy Session Sunday – $499.

New Student Full Meal Deal: Full Day Session Saturday PLUS Half Day Betting Strategy Session Sunday – $799.


Stand Alone Betting Strategy Class for Axis Power Craps Alumni– $299. You must have taken an Axis Power Craps class in the past in order to enroll in this session. There will be NO toss tune-ups in this class. It is a betting strategy class for craps, roulette, and baccarat. You will receive complete manuals on how to play and win these games. Enroll at this link:

Wait a minute, though. There's more. In addition to the Live seminars on Dice Control and Betting Strategies, Howard and Heavy are offering three live session opportunities. These are live sessions we play on open tables at the casino and are ONLY available to students who sign on for one of the regular seminar sessions. If you would like a spot at the table with us there's a modest charge of $119 for one session, $219 for two sessions, and $299 if you want to play in all three. LIMIT 6 PLAYERS per session.  The first session will be a pre-class table scouting session played Friday afternoon at a time and location to be announced. The second session will be played Sunday afternoon at 2PM at a location to be announced. The third session will be played at 4PM at a location to be announced. These sessions are planned to run roughly one hour each, however, due to table conditions they may run slightly less – or more. If a table gets really hot we're not leaving as long as we're winning. Interested? Sign up at these links and specify which session you are signing on for when registering.
To sign on for one session at $119 use the following link:

To sign on for two casino sessions at $219 use the following link:

To sign on for all three casino sessions at $299 use the following link:

The clock is ticking down to Tunica Time. Make your reservations now!
As always, your tuition covers the cost of the seminar itself and all hand-out material. Attendees are on their own for transportation, meals, and accommodations. Remember, these events are intended to be instructional – educational weekends. While many players walk away from these events winners – there is no guarantee that you will win at any casino session. It's still gambling and you could lose. Don't gamble with money you cannot afford to lose.
PAYPAL NOTICE: If you would like to attend and prefer to pay by cash at the event then e-mail Heavy direct at axispowercraps@gmail.com for information on locations and times. A non-refundable 20% deposit is required by mail three weeks before the seminar event.
What the heck is up with crapsters and this superstition thing? You know what I'm talking about. It's a disorder called Apophenia.  That's the human tendency to make incorrect assumptions based on random data.  That leads to the presumption that there is a cause and effect relationship between certain...

Read more